John Davidson School Presents... "The Grade Two Kangaroo Bus Song"
Mr. Hill Has written an amazing song for all the Grade Two students!
Information for Online Learning
Click here to view our school newsletter
This newsletter has all the information needed for all students. 
Welcome to John Davidson School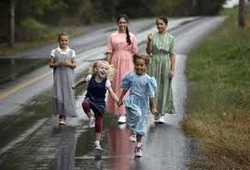 John Davidson School is a PS-12 alternative program for Low German-speaking Mennonite children. The school teaches a full Alberta curriculum in English, in a setting that respects families' culture and language. In addition, students have a German and Bible-time class.
The learning environment is sensitive to the LGM culture. For example, prayer is part of the day and Halloween is not celebrated. Our school also supports parents who may not speak English. We have a staff member who speaks Low German to assist with communication.
Our Low German Mennonite School Liasion is Mr. Dan Doerksen and he can be reached at 403-715-4549.